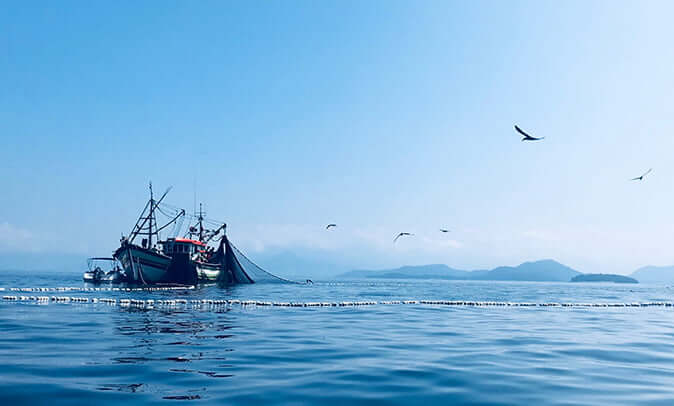 Pescanova
Sustainability
The Nueva Pescanova Group shows our commitment to the preservation of aquatic ecosystems and the marine environment by rationalizing all of our fishing activities.
All of our vessels and factories are equipped to pay the utmost respect to the environment. We further the sustainability of our fishing activities by limiting our catch and respecting the downtime fishing areas require to guarantee resources for future generations.
We agree with the need for appropriate legal and biological regulations for the management of sea resources as the only way to ensure sustainable and stable catches. That is why we comply with the standards and rules in FAO's Code of Conduct for Responsible Fisheries and remain members of the Global Sustainable Seafood Initiative (GSSI) coordinated by the United Nations.