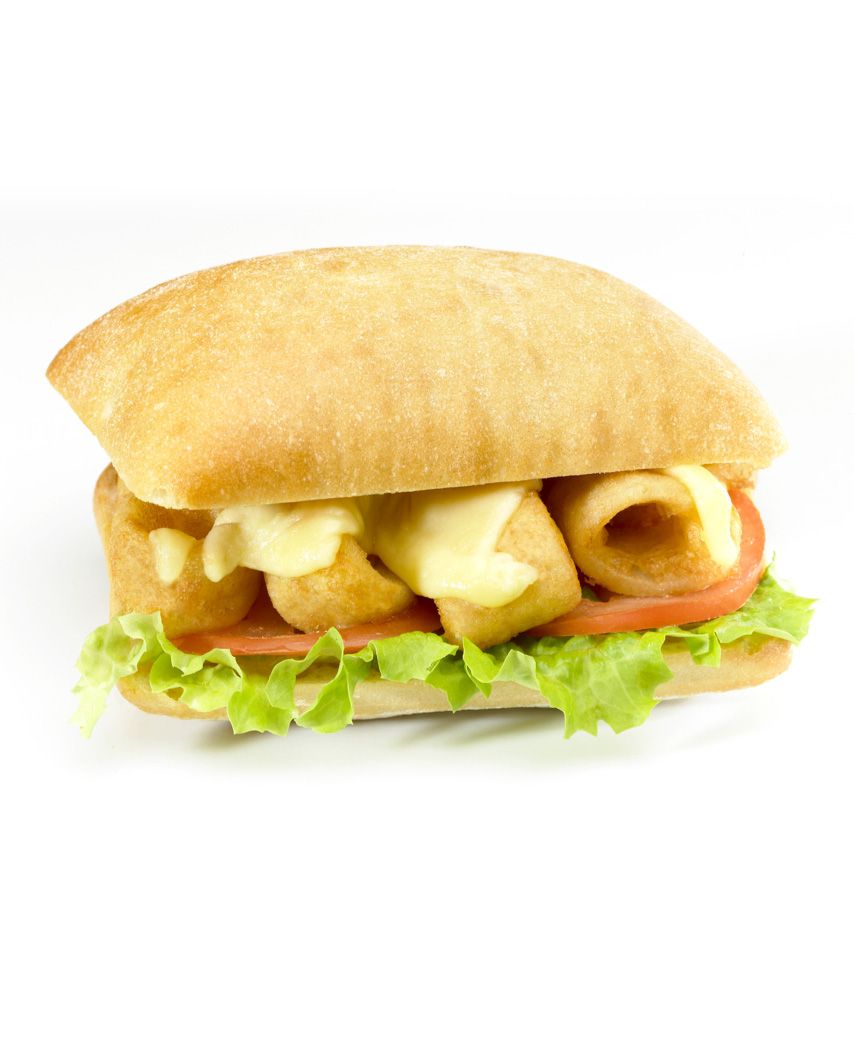 Cephalopods recipes
Battered Formed Mini Rings Sandwich with Cheese and Tomato

15 min

Beginner
STEP BY STEP:
Wash and dry the lettuce leaves. Cut the tomato into thin slices.
Cut the ciabatta open, baste with olive oil and toast the inside on a frying pan or grill.
Fry the Pescanova Battered Formed Mini Rings in 180-190°C sunflower oil, for 1 minute.
Immediately top the ciabatta with the hot fried rings and cheese in order for the cheese to melt slightly. Arrange the lettuce and tomato on top of this. A dash of mayonnaise adds extra flavour. Enjoy!

Recipe for 1 persona
Ingredients:
250g Pescanova Battered Formed Mini Rings
4 slices of cheese to melt
1 tomato
1 curly lettuce leaf
4 ciabatta bread rolls
250ml of sunflower oil
4 tablespoons of olive oil