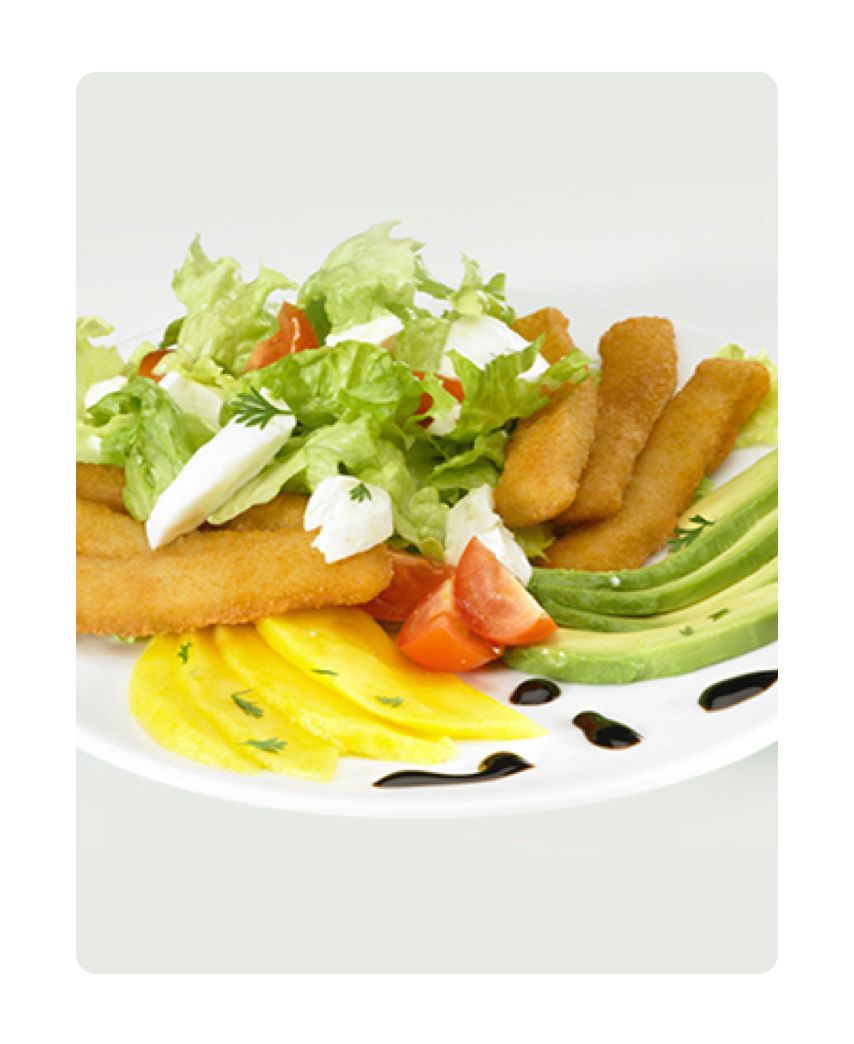 Cephalopods recipes
Crumbed Strips, Mango and Avocado Salad

15 min

Beginner
STEP BY STEP:
Fry the Strips, in sunflower oil at 180-190°C, for 1 minute. Drain the excess oil on a plate with absorbent paper.
Arrange the fried strips, sliced avocado and mango on top of the lettuce. Top with the cherry tomatoes and mozzarella cheese cubes.
Sprinkle the dressing over the salad and drizzle a few drops of the balsamic reduction all around.
Tips: The salad can be served as one large salad or as 4 individual servings.

Recipe for 1 persona
Ingredients:
SALAD INGREDIENTS:
400g Pescanova Crumbed Strips
250ml of sunflower oil
1 mango, peeled and diced
1 avocado, peeled and sliced
1 clean lettuce, chopped
12 cherry tomatoes cut into quarters
125g fresh mozzarella cheese, cut into cubes
Balsamic Reduction
SALAD DRESSING INGREDIENTS:
Pinch of sugar
Pinch of salt
1/2 teaspoon mustard
4 tablespoons of olive oil
1 tablespoon of Balsamic vinegar
Mix all the salad dressing ingredients together with a fork and set aside.