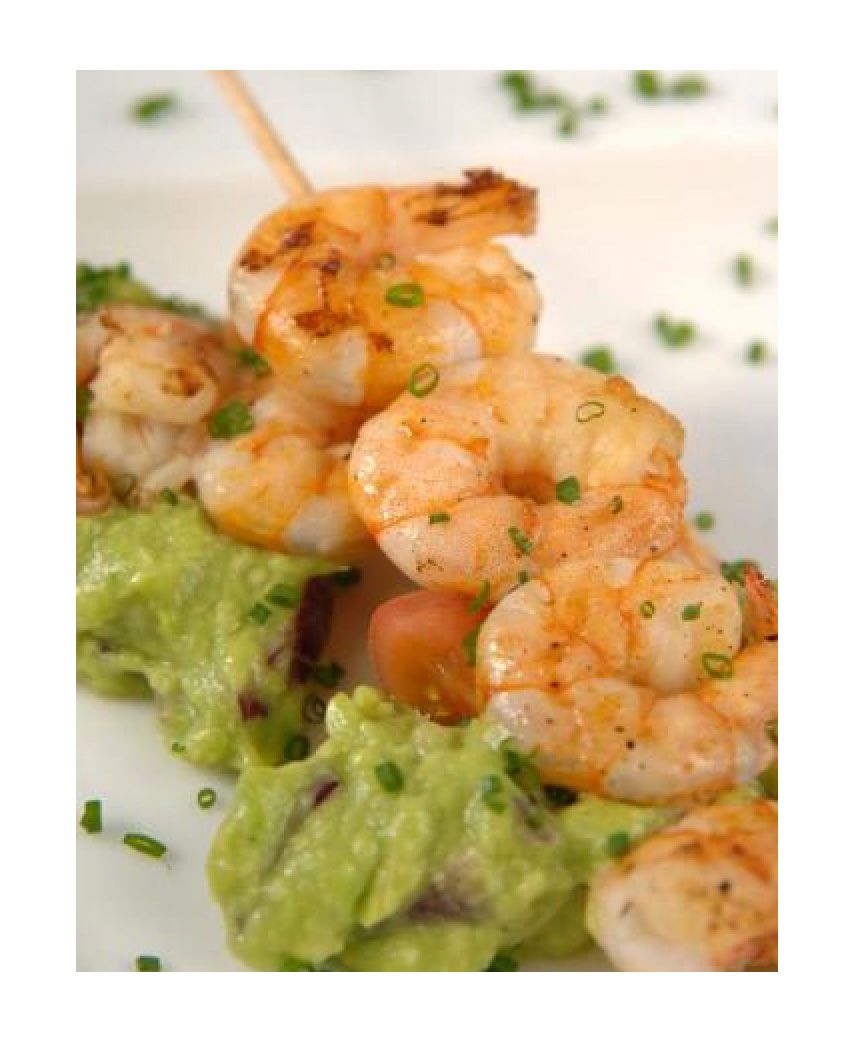 Seafood recipes
Blanched Prawn Skewers with Guacamole
Peeled Blanched Prawn skewers with guacamole sauce. An easy recipe that is prepared in just 15 minutes. Perfect as a first course for a lunch or dinner get-together.

15 min

Beginner
STEP BY STEP:
GUACAMOLE:   Cut the onion very small. Peel the tomato, take out the seeds and cut into small cubes. Crush the avocado with a fork and mix it with the tomato, onion, lemon, salt, and ground cayenne.
PRAWNS SKEWERS: Insert 4 or 5 Thawed Pescanova Peeled Prawns into each skewer, season with salt and pepper. For added flavour, grill quickly to warm up. 
Serve with guacamole on the side.

Recipe for 1 persona
Ingredients:
GUACAMOLE INGREDIENTS:
1/2 onion
1 tomato
1 ripe avocado
1 lemon (1 tablespoon of juice)
1 pinch of Salt
1 pinch of ground cayenne
SKEWER INGREDIENTS:
450g Pescanova Blanched Prawn
1 clove garlic
Pepper
Salt
Wooden skewers
Olive oil