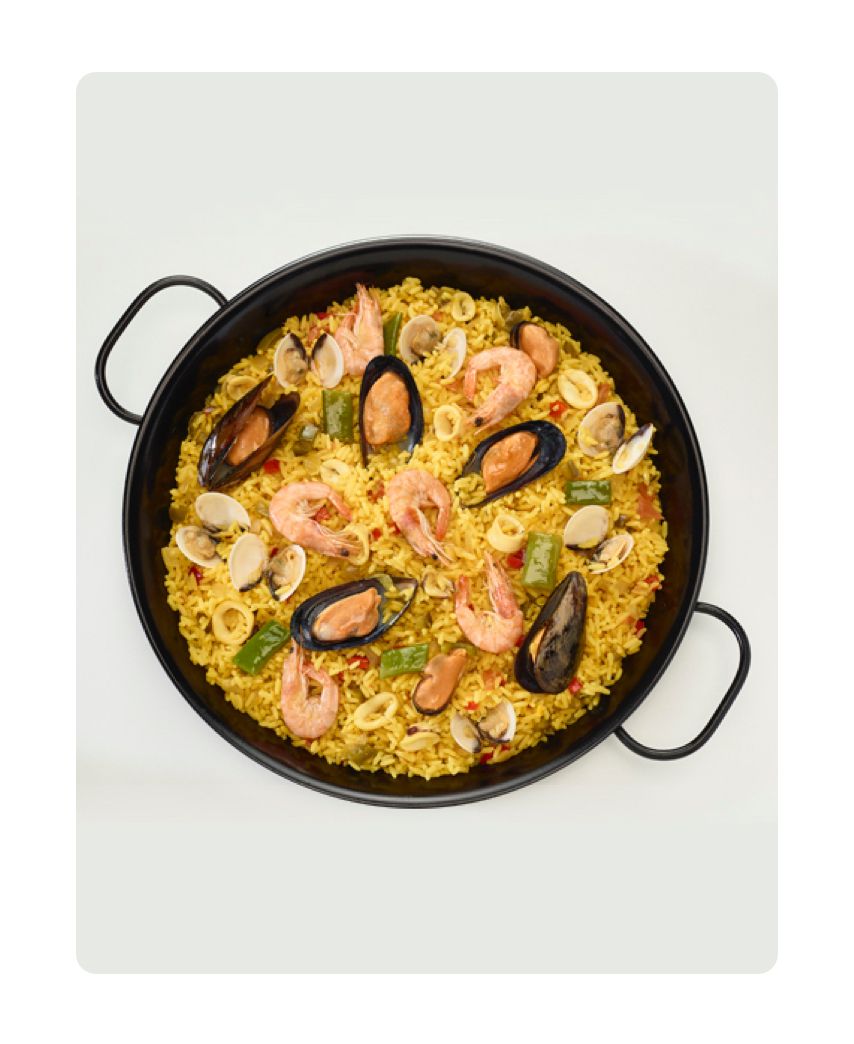 Seafood recipes
Seafood Paella
The easiest way to prepare the authentic Spanish Paella in less that 30 minutes!
With selected seafood and vegetables and an exquisite broth, follow the instructions of this recipe and surprise your family and friends with this tasty meal.
In Spain, paella is typically enjoyed at lunch time.

15 min

Beginner
STEP BY STEP:
Heat 4 tablespoons of oil in a suitable pan and add the frozen broth. Stir until completely thawed and add 350 g of rice.
Sauté over moderate heat, add the thawed ingredients and 800ml of water.
Bring to the boil, lower the temperature and simmer over medium heat for 20 minutes until all the liquid has been absorbed. Let it stand covered for 5 minutes before serving. Adjust seasoning to taste.

Recipe for 1 persona
Ingredients: