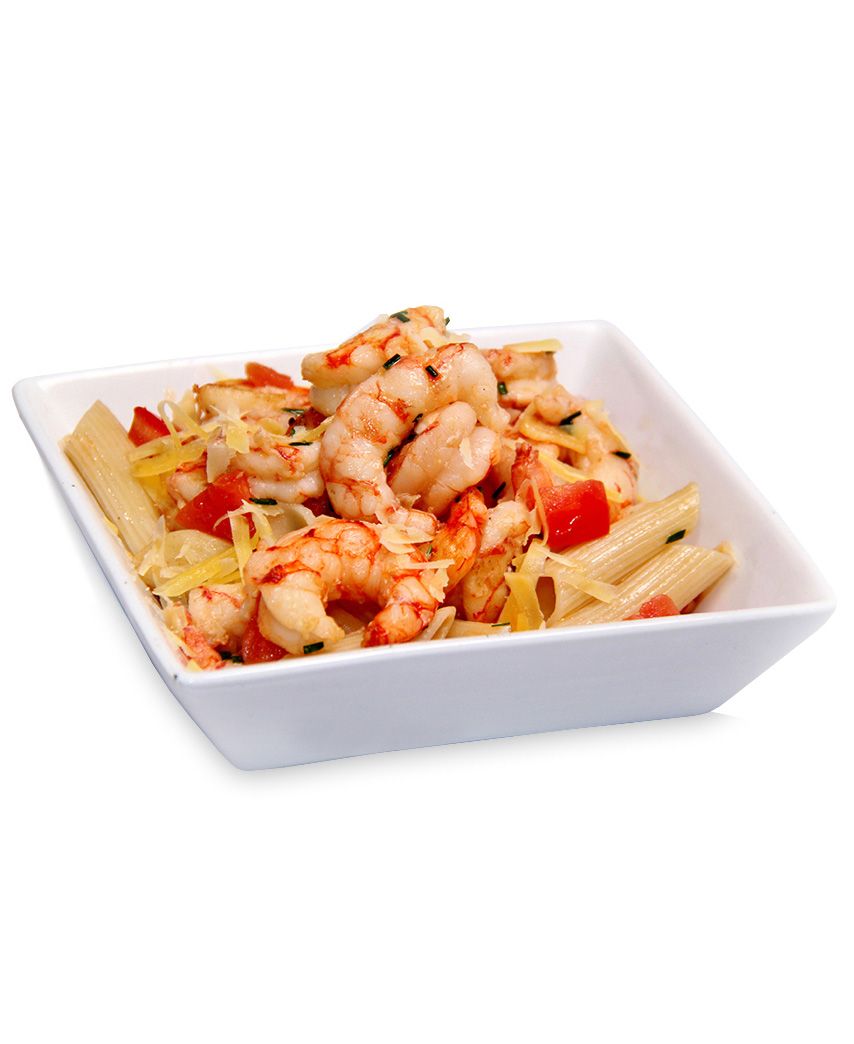 Seafood recipes
Prawn and Macaroni Penne

15 min

Beginner
STEP BY STEP:
Thaw the peeled and deveined prawns at room temperature for approximately 2 hours, then cook it. It is important not to overcook the prawns, although they need to be properly cooked at the same time.
As a guide:
Small – medium sized prawn will take 3 – 4 minutes in boiling water
Large prawn will take 5 – 8 minutes in boiling water
jumbo prawn will need 7 – 8 minutes cooking time in boiling water
Cook the pasta, drain, mix with olive oil and chopped parsley, and set aside.
Mix the tomatoes, crushed garlic, oil, salt, pepper, and red pepper in a blender into a pulp.
Spoon the pasta into a large bowl, add the cooked prawns and the tomato pulp, garnish with fresh parsley and serve.

Recipe for 1 persona
Ingredients:
450g Pescanova Argentinian Prawn
450g of penne/pasta of your choice
5 large tomatoes
4 cloves of crushed garlic,
2 pinches of cayenne pepper/dried smoked paprika
2 pinches of black pepper
2 pinches of salt
6 tablespoons of olive oil
4 tablespoons chopped flatleaf parsley
Extra parsley for garnishing